2009.03/02 [Mon]
Asian Kirby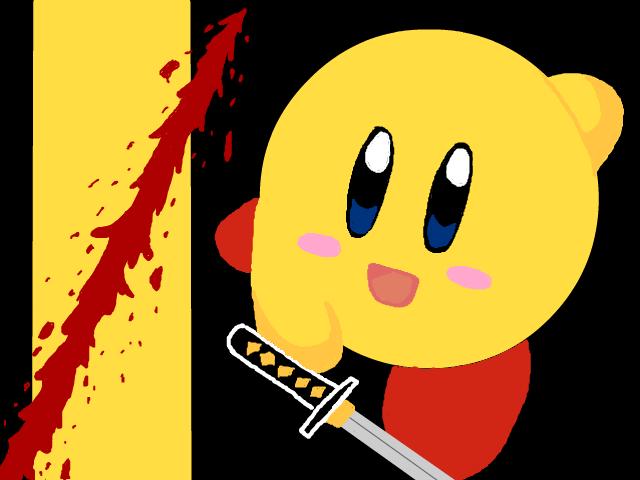 On Saturday i was over at a friend's house playing Super Smash Bros. Brawl for the Wii. i don't have a Wii, and i have never used a Wiimote in my life, and i suck at gaming in general. So Kirby was the only character that i could kinda slightly control better..... orz.....
The "off colour"(as one of my friend calls it" character appears when two people are playing, but one character is in that particular stage during story mode. So htere was the normal pink Kirby, and there's the yellow off-colour Kirby, which i dubbed "Asian Kirby"
When i was drawing this, i realized the yellow against the black background reminded me of Kill Bill. Thus, i added the katana, yellow stripe, and blood..
i keep typing "Kirdy", instead of "Kirby" -___-;;