2009.02/03 [Tue]
Willie *snicker*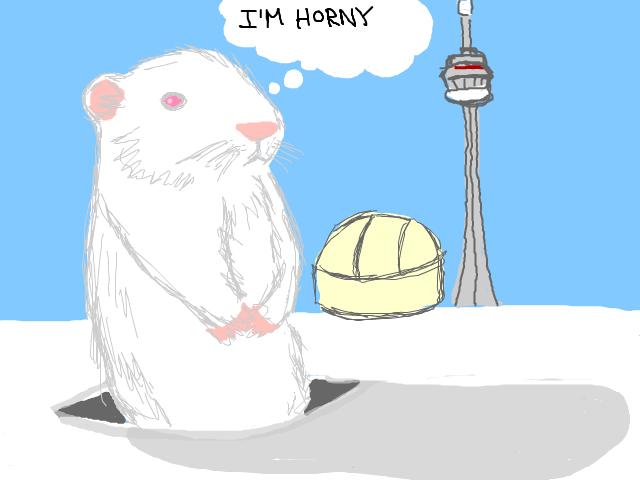 Today is Groundhog Day, and Wiarton Willie saw his shadow. That means there will be another six weeks of winter TTATT
lol, it's not like anyone takes Willie's prediction seriously, but i can tell you many people don't like him for his predictions XD Last year, Willie was so wrong. He didn't see his shadow, which mean spring is coming soon. However every weekend in February last year, there were snowstorms. It just happened every weekend only. Eventually, people didn't even bother planning on doing anything over the weekend anymore since they knew they would had to cancel because of the snowstorms.
So reading the newspaper today about groundhog facts. Apparently, groundhogs come out of their burrow because they see it is bright outside, or they need to procreate :D
yeah...i saw the CN Tower today, and this idea came up while i was on a extremely extremely bumpy bus ride.
why not anthromorphise the groundhog you ask? Well combined with that tower and message, it would have been too much XD